Air Filter Bag Hot Air Welding Machine

Mesin las udara panas adalah super power, menangani segala macam tekanan kain yang sulit. Bisa menyesuaikan ukuran daya sesuai dengan ketebalan kain. Vibrator mengadopsi impor sesuai dengan ketebalan kain efisiensi konversi akustik elastis sepenuhnya. Energi ultrasonik tinggi, tidak rawan panas. Mould assembly menggunakan sliding type flower wheel bracket, ukuran adjustable, mudah dioperasikan. Mati bawah menggunakan cetakan baja dengan kekuatan tinggi, bisa memutar operasi mengurangi cetakan dan keausan bawah dan tahan lama. Bunga die lifting terasa nyaman, tingkat tinggi.
Keuntungan mesin penyegel jahitan udara panas:
Pemangkasan: Tepi lurus atau lengkung tepi pemotongan dan perawatan tepi untuk mencair, begitu halus, tidak ada ujung yang kasar;
Sealing: Dua atau lebih lapisan kain dijahit bersama tanpa benang yang menggantikan jarum jahit, kekuatan pengelasan yang baik;
Pembuatan lubang: Potong berbagai pola lubang, dan perawatan peleburan samping;
Menggorok: Pemotongan material satu kali atau lebih pada saat bersamaan, dan penanganan pelepasan sisi tanpa burr;
Pembentukan: Pemotongan simultan, penyegelan dan embossing untuk membuat produksi dalam satu waktu.
Bahan yang sesuai dari mesin penyegel jahitan udara panas:
Semua jenis kulit buatan dan kain, kain bukan tenunan, kapas berpilin, film termoplastik, potongan plastik kimia. Seperti nilon, polyster, ABC, PC, PU, ​​PE, PP, PS, dll.
Spesifikasi:

| | |
| --- | --- |
| Model | CH-2500 |
| Power | 2500w |
| Frequency | AC 220V,50/60hz 3P |
| Temperature | 50 to 700 |
| Sealing speed | 1 to 24m/min |
| Air pressure | 0.35 to 0.5mpa |
| Overall size | 1700*720*1550mm |
| Net weight | 400kg |
| Packing weight | 450kg |
| CBM | 2.65 |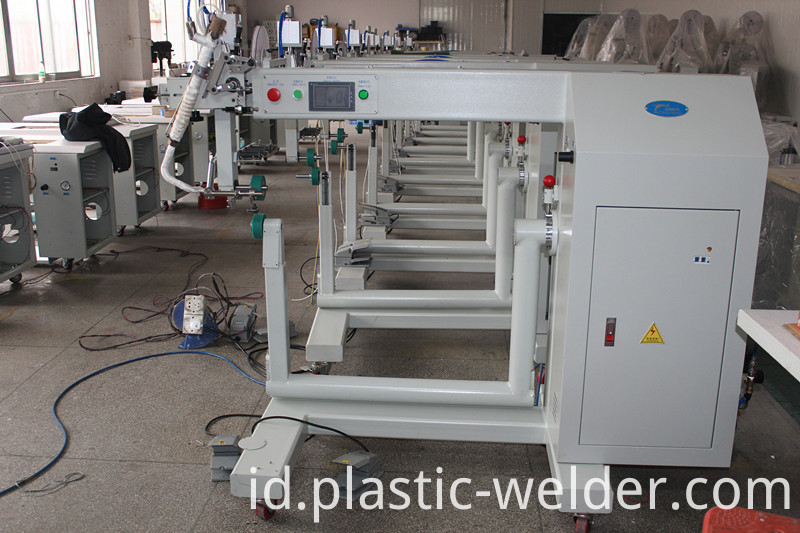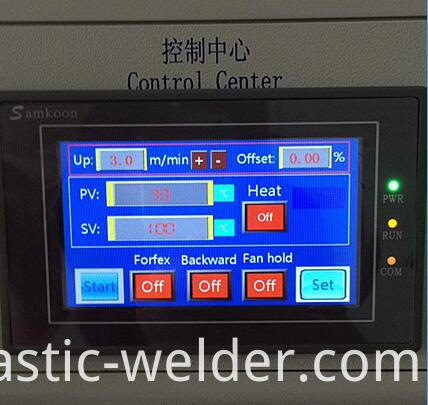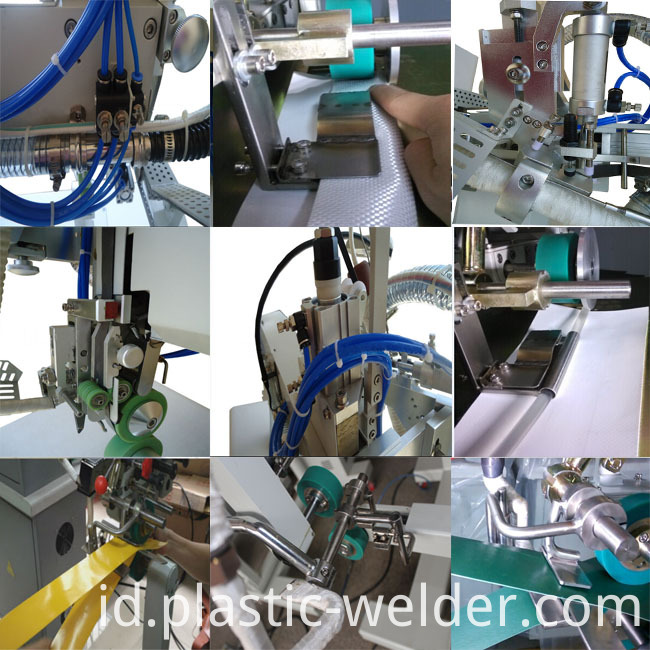 Air Filter Bag Hot Air Welding Machine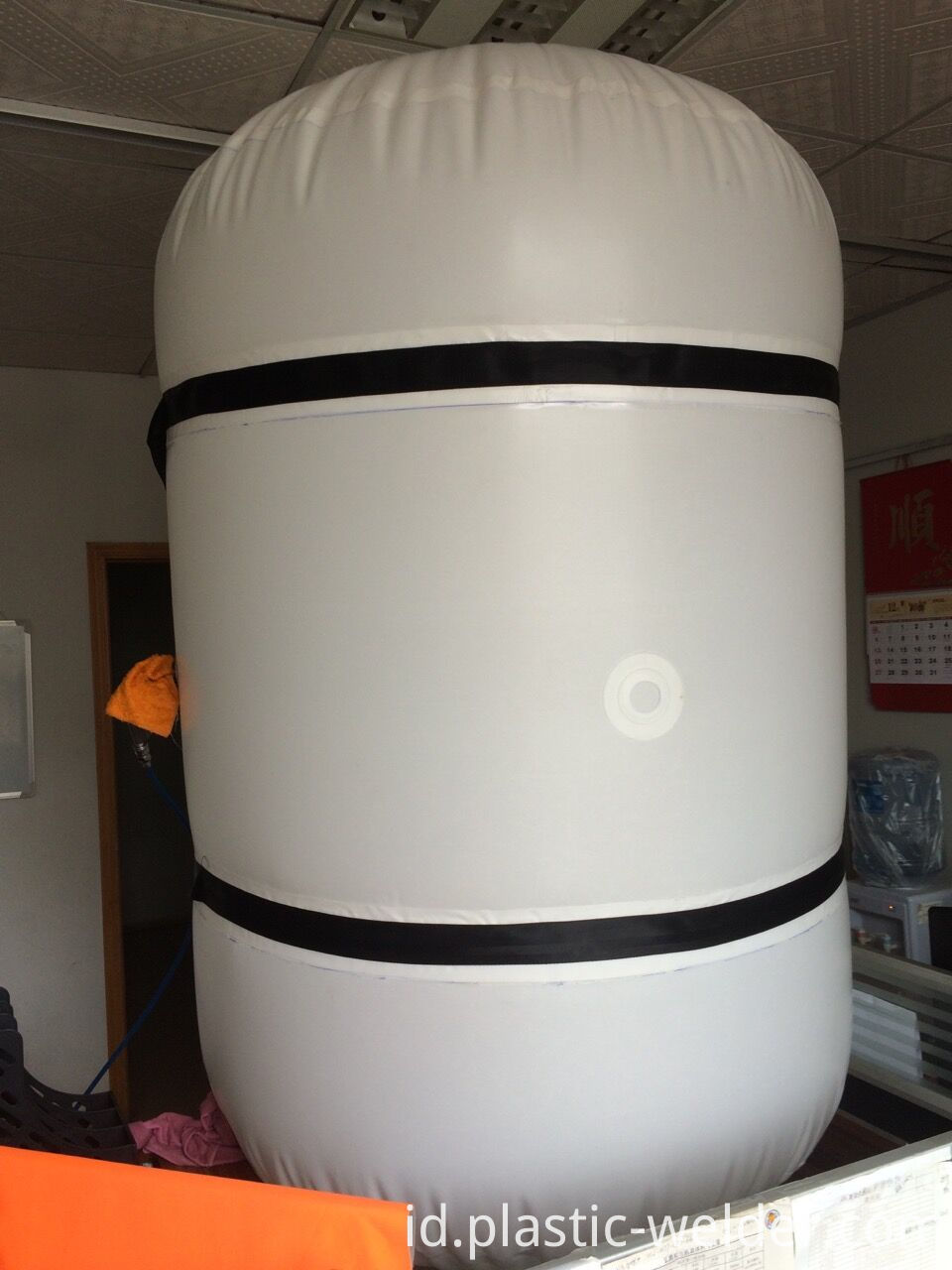 Air Filter Bag Hot Air Welding Machine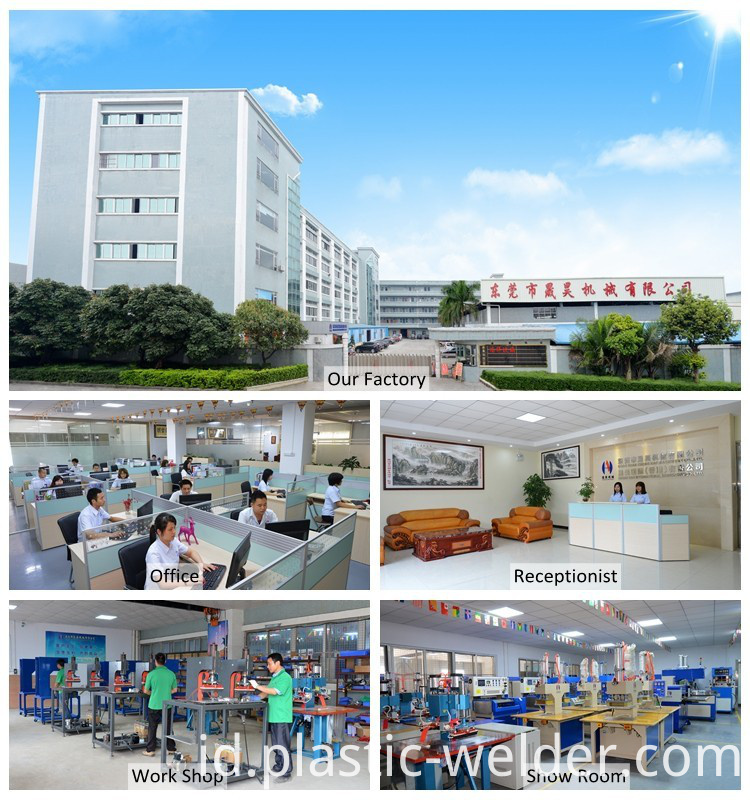 Air Filter Bag Hot Air Welding Machine
Layanan Bea Cukai:
Layanan pra-penjualan:
1. Memberikan dukungan teknis profesional.
2. Kirim katalog produk dan instruksi manual.
3. Jika Anda memiliki pertanyaan apapun PLS hubungi kami secara online atau kirimkan email kepada kami, kami berjanji akan memberikan jawaban untuk pertama kalinya!
4. Panggilan pribadi atau kunjungan akan disambut dengan hangat.
Penjualan jasa:
1. Kami berjanji jujur ​​dan adil, dengan senang hati kami melayani Anda sebagai konsultan pembelian Anda.
2. Kami menjamin ketepatan waktu, kualitas dan kuantitas secara ketat menerapkan syarat kontrak.
Layanan purna jual:
1. Dimana untuk membeli produk kami untuk garansi satu tahun dan perawatan seumur hidup.
2. Layanan telepon 24 jam.
3. Stok komponen dan komponen yang besar, bagian yang mudah dipakai
Air Filter Bag Hot Air Welding Machine

Kontak: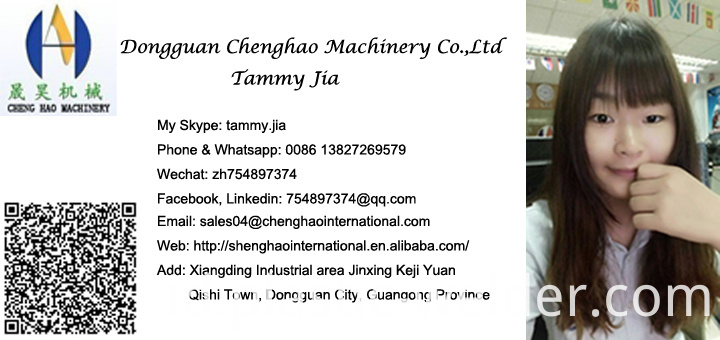 Kategori Produk : Mesin Pengelasan Udara Panas